While looking for inspiration for how I can photograph my vintage baby and kiddie collection for my upcoming Etsy debut, I came across a post about the new Spring/Summer 2012 Marimekko kids collection on the very pretty blog
Bird and Banner
. I am going bonkers for the bold colours and patterns!
Check out
blog post
I wrote back in the summer about the Marimekko factory.
I couldn't help but post some images of vintage Marimekko...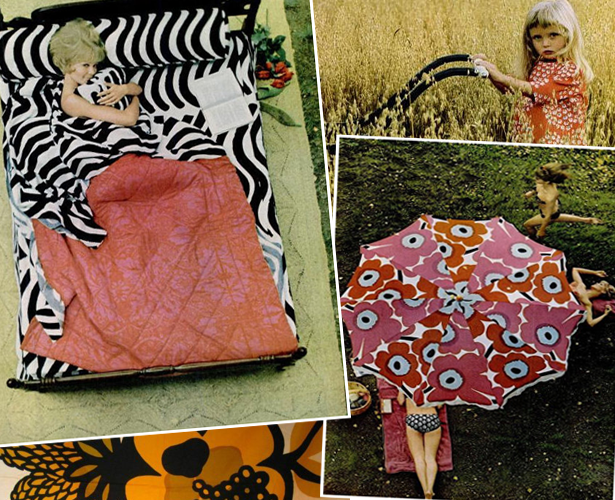 Image from a great blog post on the Burda Style blog about the beginnings of Marimekko and about how Jackie O strategically wore Marimekko dresses to to her image of a more sophisticated "everywoman".


The following images are gathered from other blogs. I'm not sure where they come from.