I'm a huge fan of ConfettiSystem's installations. If you haven't heard of ConfettiSystem, read
this post
I wrote about them back in the summer. CS use a variety of materials to create whimsical, sparkly and very glam sculptures and spaces using incredible colour palates. BEAUTIFUL! Check out these handmade strings of garland that you can get on their web.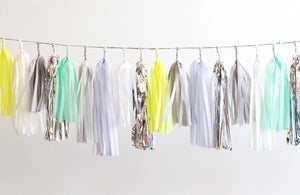 Metallic rope with mylar tassels! 12 feet long....
I love the mint and yellow colour scheme.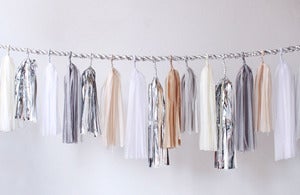 LOVE IT! Wouldn't this be so fun in a kid's room?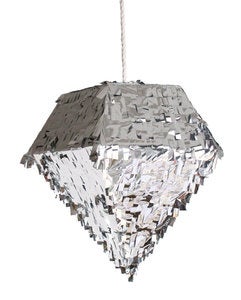 And a pinata decorated with metallic foil!
I will be posting a preview hopefully later today of some of the kids and toddler vintage items I'll be selling in my online store. Right now it's a gorgeous day in Toronto, so Ivy and I are off for another walk!