I've been making/learning/doing ceramics for the past couple of years at Central Tech high school's adult night program. The school has an amazing ceramics studio with a huge and wicked high fire gas-powered kiln and great 70s glazes. The classes are more like a 3-hour open studio. Amazing for me because I love to tune out and work with my hands.
I have only been hand-building up until recently. If you don't know ceramics, you either work on a wheel or you don't, and when you're not using a pottery wheel that's called hand-building. I've literally got boxes of hand-built ceramics I've made, a lot of it OK and some of it I really like. I'm making a vow right now to post some photos of my ceramic work this week!
I've dedicated the 9-week session I'm currently doing to learning how to throw on the wheel. Damn, is it challenging. But, I love how messy it can be (think the scene from Ghost) and how much concentration it requires. No idle chit chat with the other students (who almost all happen to be 70 year old ladies!). I've decided to let go and not focus on producing actual work and just concentrate on technique and learning. I find the physicality of throwing and the intense concentration required to be very relaxing in a way, especially after a baby-oriented day.
Back to the topic of this post. (I sure as heck am not losing my sh*t over my own ceramics. haha)
Tonight I stumbled upon the
Vitrified Studios
shop on Etsy. WOWZERS. I am in love. Such simple shapes, contrast between flat and glossy surfaces and beautiful repetition.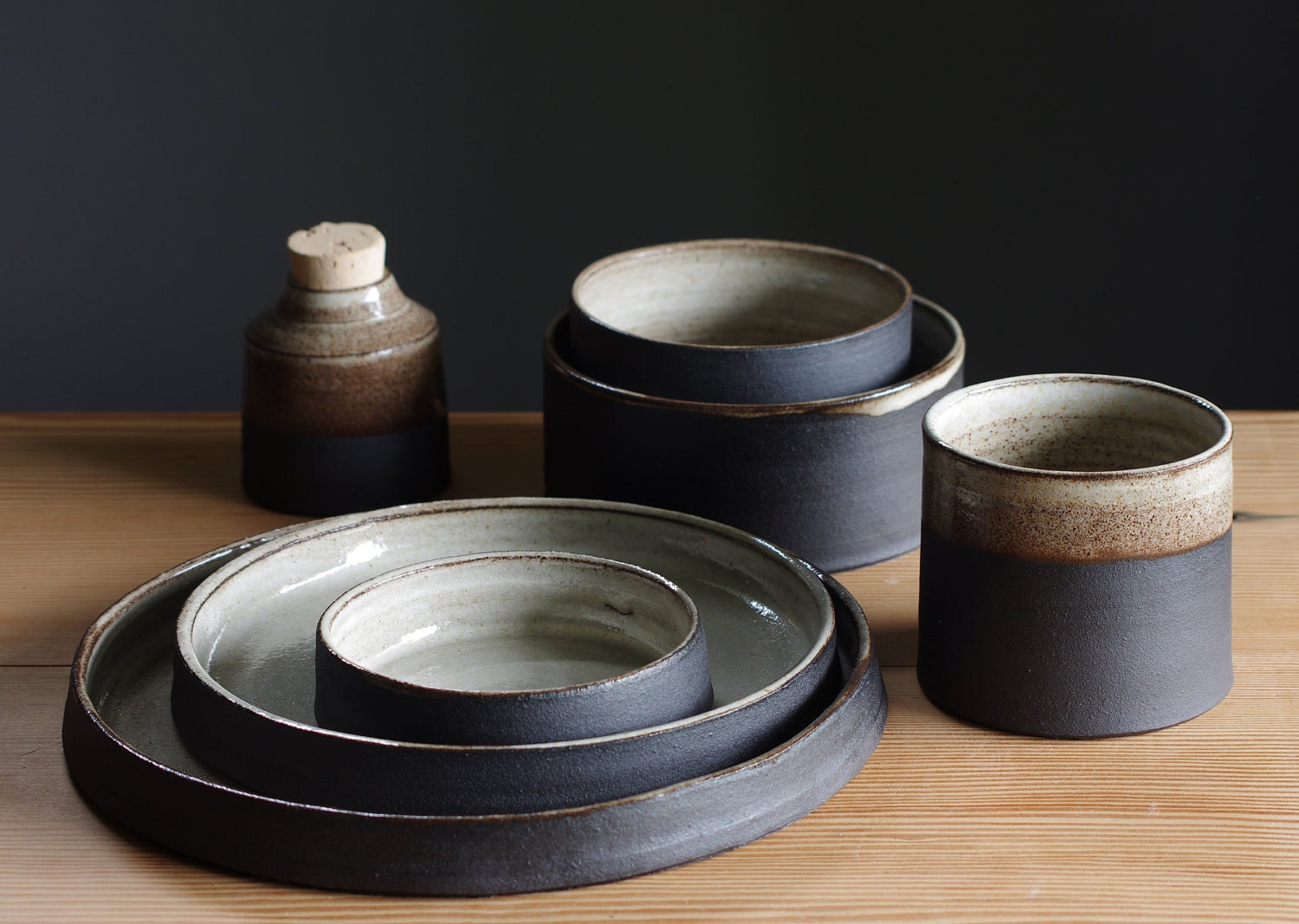 This series is beautiful. The mix of dark clay and glossy white interior is blowing my mind.
Bye for now. I'm going to go in a corner to pout because I am so jealous.